2017 China Chapter Conference was held in Beijing
2018-01-24 来源:
The first China Chapter Conference of International Institute for Sustainable Laboratories was held in Beijing from August 17 to August 18.
The conference organized a series of seminars, exchange meetings and inspection activities around of the theme of sustainable development and innovation laboratories, and demonstrated the international advanced wisdom laboratory, assembly laboratory, BIM technology (Building Information Model) and other sustainable laboratory concept and technical solutions. More than 500 people from the Certification and Accreditation Administration of the People's Republic of China, China National Accreditation Service for Conformity Assessment, China Entry-Exit Inspection and Quarantine Association, International Institute for Sustainable Laboratories, domestic and foreign laboratory design, construction units and user representatives attended the related activities. Wang Junbing, the vice president and secretary general of China Entry-Exit Inspection and Quarantine Association ,presided over the conference.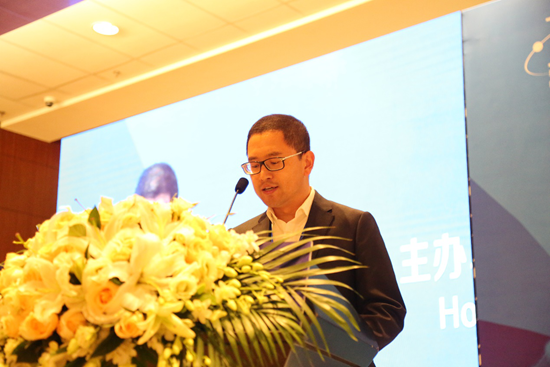 Chi Haipeng, vice chairman of International Institute for Sustainable Laboratories Chapter of China Entry-Exit Inspection and Quarantine Association and general manager of Beijing Dynaflow Lab Solutions Co.,Ltd., introduced that sustainable laboratory meets the concept of green development and intelligent manufacturing. It has the characteristics of flexibility, intelligence and intensive. Compared with traditional laboratories, sustainable laboratory has the advantages of low cost, short time in construction, energy conservation and emission reduction, easy maintenance, easy upgrade and so on. It's the future direction of the laboratory development. The promotion and application of sustainable laboratory technology can significantly reduce laboratory construction and operation costs, save energy and material consumption, extend laboratory life cycle, improve laboratory comprehensive utilization efficiency and better meet diversified needs of users. Take laboratory construction as an example, by using sustainable technologies such as BIM and fabricated laboratories, labor costs can be reduced by 97%, material consumption can be reduced by 5% and energy consumption and emissions at construction site can be reduced by 80% -90%. Compared with traditional laboratories, fabricated laboratories cost 6% less on average, 40% less maintenance costs, 93% less construction time and no construction changes.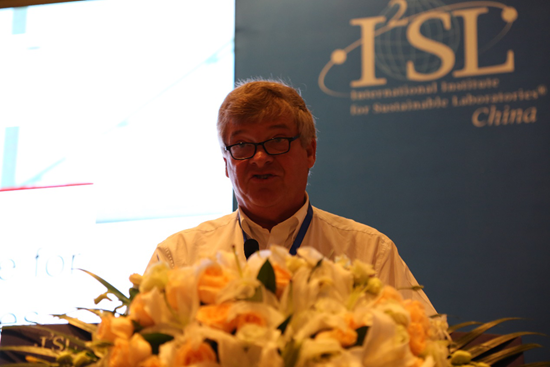 Phil Wirdzek said that the International Institute for Sustainable Laboratories (I2SL) was co-founded by EPA (United States Environmental Protection Agency) and DOE (Department of Energy) in 1997 and formerly known as the 21st Century Laboratories (Labs21).It has always been committed to improving laboratory energy efficiency, encouraging the design of high-performance facilities, optimizing and improving the old and new laboratories to improve the efficiency of buildings, which is mainly based on the safety of owners and equipment life cycle. Phil Wirdzek congratulated on the convening of the conference and expressed his willingness to work with the China Entry-Exit Inspection and Quarantine Association to open a bright future for global sustainable laboratories.
At present, nationwide sustainable laboratory is less than 1% and the need of upgrading is vigorously. In September 2016, the State Council issued "Guidance on Energetically Developing Assembled Buildings", proposing to accelerate the promotion of fabricated building technology. The Ministry of Housing and Urban-Rural Development, the Ministry of Science and Technology and other ministries also set a series of policies to support the development of assembly buildings, green buildings and smart buildings, which provided a vast space for development of sustainable laboratories. It is expected that after the comprehensive promotion in the laboratory area,the cost will be reduced by 15 billion Yuan each year and the industrial scale of 120 billion Yuan will be created.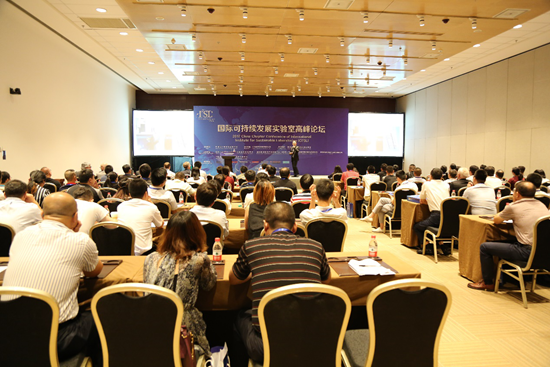 The purpose of this conference is to strengthen the communication between China's laboratory industry and its international counterparts, introduce international advanced design concepts and advanced technologies, establish the communication bridge between laboratory design, construction, management units and users, and promote laboratory sustainable development. The conference is hosted by China Entry-Exit Inspection and Quarantine Association and organized by Beijing Dynaflow Lab Solution Co., Ltd.
京ICP备05035142号
地址:北京市朝阳区华严北里甲1号健翔山庄B11座
电子邮件:santong@ciq.org.cn联系电话: 010-62058727